Our Team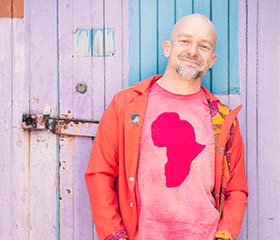 Luke Lamprecht
Luke is a Child Protection and Development Specialist completing his MSc in Neurodevelopment at Wits within the Departments of Pediatrics and Pathology. He has worked with organisations including Lefika La Phodiso: The Art Therapy Centre, The Teddy Bear Clinic, Johannesburg Child Welfare, Childline, Bigshoes and the Johannesburg Parent and Child Counseling Centre. He is a director at Fight With Insight: a boxing gym where he coaches inner-city children. As a Child Protection and Development Specialist, he convenes the Johannesburg Child Advocacy Forum and regularly consults on various child protection issues around the country.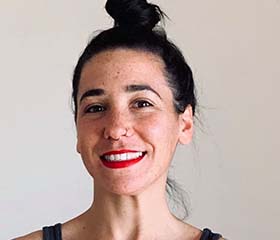 Talia-Jade Magnes
Talia is a Child Protection Advocate who has spent years working within the legal social work system, aimed at supporting and caring for abused and vulnerable children. She teaches yoga & mindfulness to the children at Fight With Insight, in the inner city of Johannesburg, she is the play therapist and social worker at Hearts of Hope Children's Home, and she runs her own yoga and yoga therapy healing space, in Johannesburg. She believes strongly in accessing the potential of every human being and is dedicated to healing, one child at a time.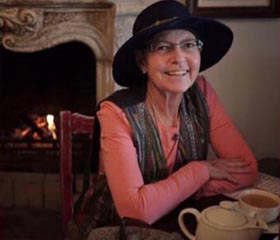 In Loving Memory
Professor Lorna Jacklin
25th March 1950 – 11th April 2019
In 2019 our organization suffered a devastating loss.

Our co-founding director, mother of the project, academic head, sadly passed away after a long struggle with cancer.

The loss of the powerhouse of a woman that she was, has left a deep sadness and gap in the organization, and in our hearts. Our continued work is our contribution to keeping her legacy alive. There is so much so say about her and her career, especially her dual passions for child protection and development.

Babies Matter (The South African Shaken and Abused Baby Initiative) encompassed much of what she stood for: the optimal development of children, and the absolute imperative to protect the vulnerable and ensure that they too can realize their full potential.

Without Professor Lorna Jacklin, the child protection system would not be what it is today. We are forever grateful for the wealth of knowledge, experience, and inspiration she shared and passed on to us, who hold and continue her legacy.

"You live on in me and every thought and deed when I am with, or thinking of, children". - Luke Lamprecht
Pieter van Niekerk
Pieter has over 30 years litigation experience and was voted best lawyer in the category: Arbitration and Litigation, in Business Day's Business Law and Tax Review. Pieter is a Managing Partner at Eversheds Sutherland. He has served as an Assessor in the High Court and as a Commissioner of the Small Claims Court. He has also acted as a mediator and arbitrator in commercial, labour and matrimonial disputes and has received a band 3 rating for Dispute Resolution Lawyers in South Africa and is listed in the Chambers Legal Directory. Pieter headed the legal team that one billion rand in settlement of a case of breach of contract, in favour of two pension funds- this is believed to be one of the largest settlement awards in South African legal history.